Sale
Salomon STH2 WTR 16 Ski Bindings Gold/Black 2019
$299.95
Brand Salomon
This product is unavailable
The Salomon STH2 WTR 16 Ski Bindings hold their heads high in the high-DIN freeski category and have done so for years. Among soft snow addicts, their popularity has soared in recent years due to their consistent and low effort step-in action in powder. With a 16 DIN max that'll inspire trust on even the biggest of hucks, oversized toe wings for incredible lateral power transmission, and a clientele that includes a number of our favorite pros, the STH2 WTR 16 Bindings should be on your short list for high end, high performance clamps.
Toe Piece
3D Driver Toe – Multi-directional release and ultimate elastic travel. Pivots in multiple directions in order to dampen shocks when landing.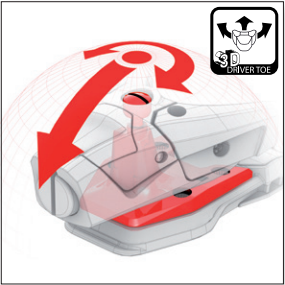 XL Wings – Engages the boot better: confidence inspiring, easier to step-in in powder and provides more lateral power.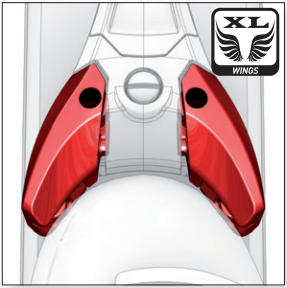 Stomp Pedal – A fixed, wide pedal ensures the best transmission from skier to ski.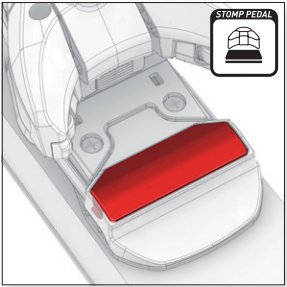 Micro Simultaneous Wing Adjustment – Turn one screw and both wings move at the same time
Manual Toe Height Adjustment
Heel Piece
Heel Flex Interface – Guarantees natural ski flex.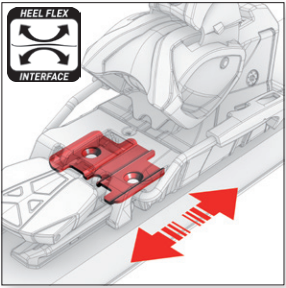 Freeski Brakes – Self retracting brakes adapted to modern skis and practices. Eliminates hang ups on switch landings.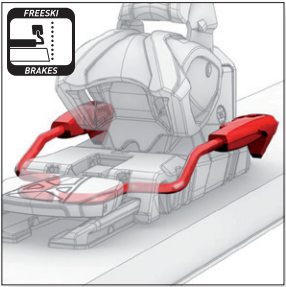 Easy Step-In – Makes stepping in very easy with no compromise on safety and performance.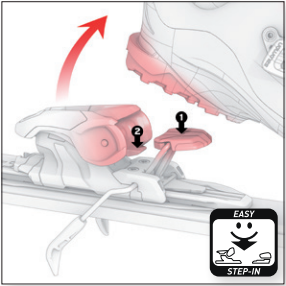 Additional Features
Oversized Platform – A super wide (71 mm) platform ensures maximum lateral power transmission, especially on wider skis.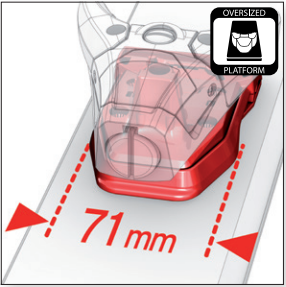 Progressive Transfer Pads – Progressive feel with increased dampening and less shock.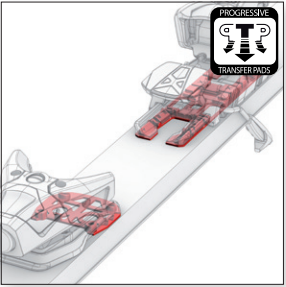 +Elastic Travel – Superior elastic travel keeps you in when you want, lets you out when needed while ensuring a smoother ride.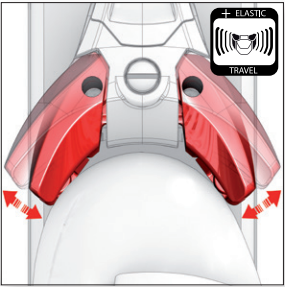 Low Profile Chassis – Low stand height for increased terrain feedback and enhanced power transmission.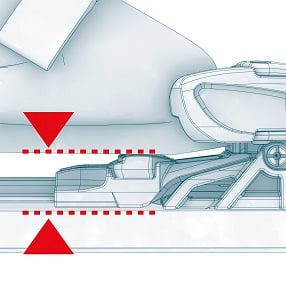 High Lateral Transmission – More precision, more control to reach a new level of performance.
Adjustment Range – 28 mm
Height – 24.5 mm
Ski Compatibility
We recommend a brake width equal to or at most 15 mm wider than the ski waist width.
Ability Level: Advanced-Expert 

DIN / Release Value Low: 7
DIN / Release Value High: 16
Boot Sole Type: Alpine DIN (ISO 5355), Walk to Ride (WTR)
Warranty: 5 Years
Size
90
100
115
130
Indiv. Binding Weight (g)
1220