Sale
Line Pescado Skis 2022
$949.95

$649.95

Brand Line
With a swallowtail design, soft flex, and a massive shovel, the Pescado is made to float through deep snow with ease. A directional back-mounted stance allows the tail of the ski to sink in deeper snow, thus raising the tip and giving you more control through the deepest of the deep. Equipped with a Partly Cloudy™ Core and ABS sidewalls, the Pescado continues to be one of the most innovative, unique, and insanely-fun powder skis on the market.
Ski bindings are not included or installed as part of this purchase. All bindings must be mounted, adjusted, and tested by an authorized retailer prior to use.
BASE & DIMENSIONS
Sintered 1.1 mm
SIDECUT RADIUS AVG (M)
19.5
STANCE BACK FROM CENTER (MM)
-80
SKI CONSTRUCTION
Sidewall
PROFILE (TIP-WAIST-TAIL) MM
20-4-1
EDGE DIMENSIONS (MM)
1.7 x 2
DIMENSIONS (TIP-WAIST-TAIL) MM
158-125-144
WOOD CORE MATERIAL
Paulownia & Maple
EXTRA TECH &/OR GEOMETRY
Titanal Swallow Tail
TECHNOLOGY
DIRECTIONAL FLEX: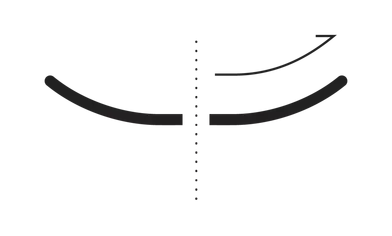 The softer tip floats & initiates turns easily while the stiffer tail provides power, stability & high speed control.
5CUT™ MULTI-RADIUS SIDECUT: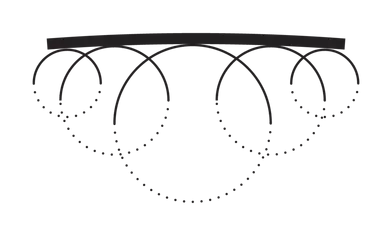 FIVE different radiuses are blended into the ski's sidecut. The result? A wide variety of turn shapes and an intuitive feel.
SIDEWALL CONSTRUCTION: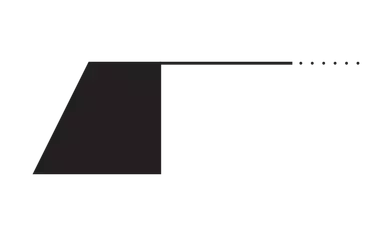 Ultra-High Density Polyethylene vertical walls over the edges absorb vibrations and provide powerful energy transmission.
SWALLOWTAIL: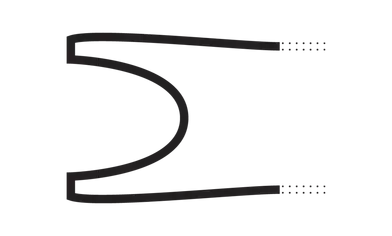 A dramatic tail knockout de-couples the farthest reaches of the effective edge while simultaneously forcing the tail of the ski down in soft snow. The result is a ski that can be ridden at shorter lengths without sacrificing performance.  An eye-catcher for sure in the liftline but it's not just eye-candy, Eric Pollard pushed for this design after experiencing its advantages in surfing and snowboard designs. The swallowtail design is as important as what it is as what it's not! The absence of material in the tail drastically reduces weight while the shape maintains a long effective edge for arching turns and staying in control. In powder, the tail drops you back in the snow lifting your tips for ample flotation while maintaining a neutral skiing stance so you're not in the backseat trying to stay afloat. For those concerned about durability have no fear, the tail is reinforced with titanal so stay in once piece.
CORE: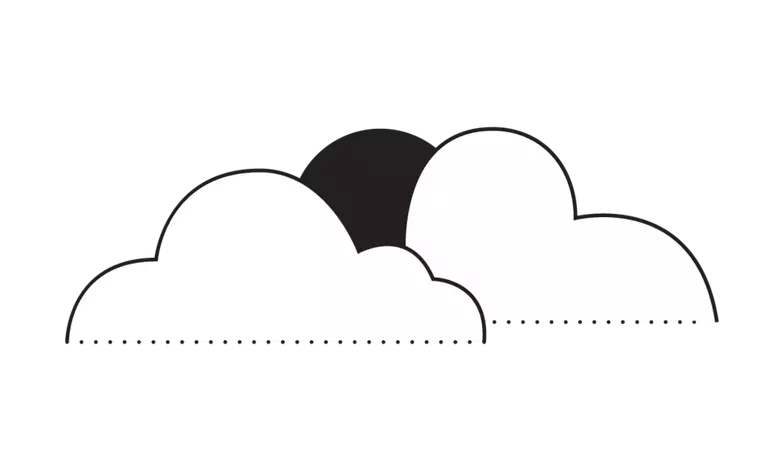 PARTLY CLOUDY CORE™
A blend of lightweight Paulownia and Maple creating the best strength to weight ratio in our line.
SIZE CHART
Skier Weight
Skier Height
Ski Length
lbs/kg
ft/In
Expert (cm)
Intermediate (cm)
100+ / 45+
4'6"+
134+
124+
110+ / 50+
4'9"+
146+
136+
120+ / 55+
5'0"+
159+
149+
130+ / 59+
5'3"+
166+
156+
140+ / 63+
5'6"+
170+
160+
150+ / 68+
5'9"+
177+
167+
170+ / 77+
6'0"+
184+
174+
190+ / 86+
6'2"+
191+
181+