Sale
Armada STH2 WTR 13 Ski Bindings 2022
$325.00

$229.95

Brand Armada

This product is unavailable
Our Impression: "If I just broke my last pair of ski bindings and I had only $200 for a pair of new bindings, I'd wait another week so I could get these bindings" The most bomber binding out there for the price! Easy step in functionality and highest level of elastic travel to dampen shocks when landing. 
*If you need a different brake width email or call us 802-422-9050 to check availability. We try to keep every brake width in stock!
When you need supreme confidence in your clamps, look no further than the Armada STH2 WTR 13 Ski Bindings. With a toepiece offering multi-directional release and a ton of elastic travel, the STH2 WTR 13 is a binding that you can trust both your knees and your skiing to. XL Wings and an Oversized Platform provide rock solid boot engagement and power transfer, giving you the precision and response you need to push the limit.
Toe Piece
3D Driver Toe – Multi-directional release and elastic travel. Pivots in multiple directions in order to dampen shocks when landing.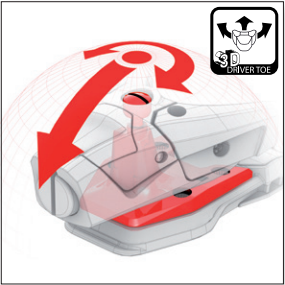 XL Wings – Engages the boot better: confidence inspiring, easier to step-in in powder and provides more lateral power.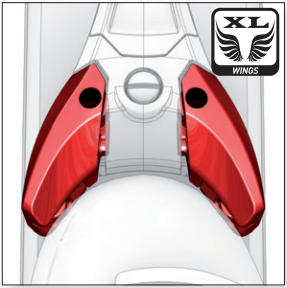 Stomp Pedal – A fixed, wide pedal ensures the best transmission from skier to ski.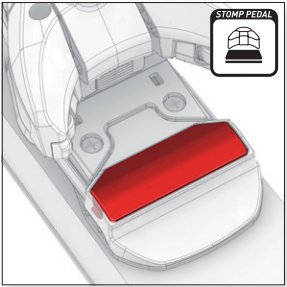 Micro Simultaneous Wing Adjustment – Turn one screw and both wings move at the same time.
Manual Toe Height Adjustment
Heel Piece
Heel Flex Interface – Guarantees natural ski flex.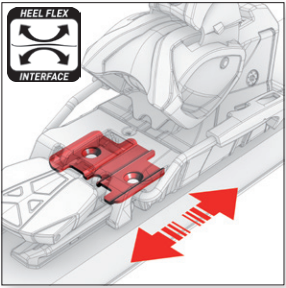 Freeski Brakes – Self retracting brakes adapted to modern skis and practices. Eliminates hang ups on switch landings.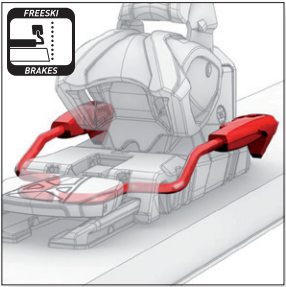 Easy Step-In – Makes stepping in very easy with no compromise on safety and performance.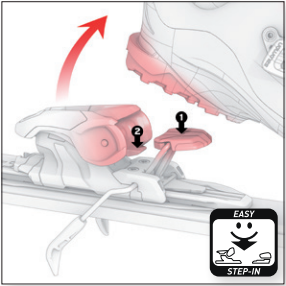 Additional Features
Oversized Platform – A super wide (71 mm) platform ensures maximum lateral power transmission, especially on wider skis.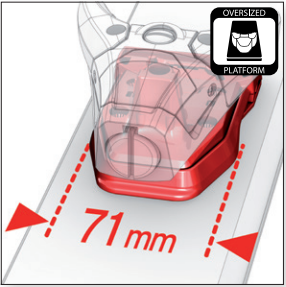 Progressive Transfer Pads – Progressive feel with increased dampening and less shock.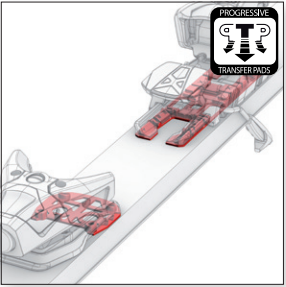 +Elastic Travel – Superior elastic travel keeps you in when you want, lets you out when needed while ensuring a smoother ride.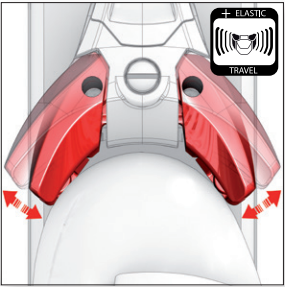 Low Profile Chassis – Low stand height for increased terrain feedback and enhanced power transmission.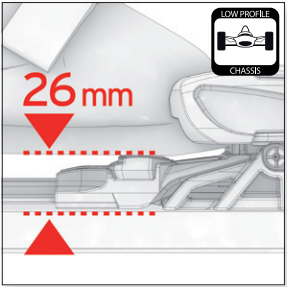 High Lateral Transmission – More precision, more control to reach a new level of performance.
Ski Compatibility
We recommend a brake width equal to or at most 15 mm wider than the ski waist width.
Ability Level:Intermediate-Advanced

DIN / Release Value Low:5
DIN / Release Value High:13
Boot Sole Type:Alpine DIN (ISO 5355), Walk to Ride (WTR)
Warranty:2 Years